Winter Driving Tips in YERINGTON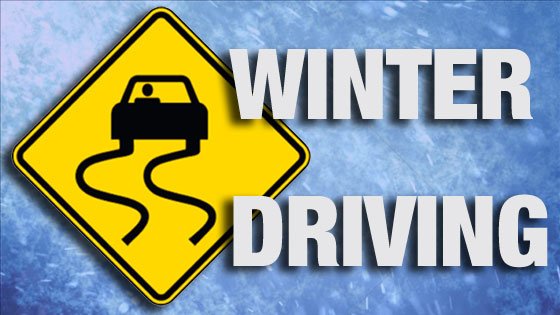 Winter Driving Tips
(credit CarTalk.com)
1. If your car needs regular service, get it done now. Nothing's a big deal when it's warm.
You break down? So what? It's a nice day out. look at all those stars! But break down when it's minus jaw-freezing outside, and that's a different story. Since bad hoses, belts, water pumps and spark plug wires can leave you stranded in the winter, it's better to bite the bullet and fix them. It's better than spending the same amount of money after you've been sitting in your stalled car for three hours waiting for AAA. (Just kidding, AAA! No one has ever had to wait three hours for one of your tow trucks, right?)
2. Make sure your battery and charging system are up to snuff.
Your mechanic should check the battery, charging system, and belts. Your battery can leave you stranded simply because it's old and lousy. Or it could leave you stranded because your charging system isn't working well, and the battery isn't getting charged properly. So have your mechanic check the battery and charging system.
If you find that you need a new battery, get the biggest, meanest, ugliest, batter that will fit in your car. Two things to remember about batteries: First, the batter that started your car easily in the summer may not have enough oomph to do it in the winter. In winter, the engine is harder to start, because the oil isn't as "fluid" as it was last July. And secondly, batteries lose power as the temperature drops (you remember your high school chemistry, right?). So not only do you need more power to start the engine in winter, you also get less power from the same battery.
3. Check the cooling system.
Make certain the antifreeze will protect your car at the winter temperatures you'll experience in your area. For most areas, you'll need a 50-50 mix of coolant to water. You may think, "I'll be extra good to my car, and give it 100% coolant." Guess what? You're wrong. The 50-50 mix has a lower freezing point. Not only that, but 100% coolant is less able to transfer heat away from your engine, and has been known to cause such nasty things as melted spark plugs of engine failure under the wrong circumstances. So, mix it up!
4. If you have leaks in the cooling system, take care of them NOW!
While many people think of overheating as a summer problem, cars can overheat in winter, too, if they run low onor out of coolant. And overheating can cause expensive engine damage whenever it happens. Plus, if you have no coolant - or low coolant - you have no heat!
5. Make sure your windshield wipers are in good shape.
Be sure your current wiper blades clean the windshield well, and allow you to see clearly in wet weather. Even when there's no active precipitation, water from melting snow and slush or truck tires is often thrown up onto your windshield. And if you can't see, you can't drive very well.
6. Keep your gas tank close to full...In the summer, you can take a chance and run down to fumes.
But in the winter, if you do get stuck or stranded, the engine will be your only source of heat. And you don't want to have to worry about conserving fuel and saving the planet right at that moment...you want to stay warm. You can run the engine indefinitely at idle to stay warm-or as long as you have gas. No harm will be done to the engine.
By the way, if you have an old jalopy, we suggest you crack open the window a bit if you are going to be idling the engine. Older vehicles are more likely to suffer from exhaust leaks and rust holes. This usually isn't a problem as you're driving because the wind is removing the exhaust as you move forward, but if you're sitting for a long time wile carbon monoxide is slowly leaking into the passenger compartment, well, we could lose another reader.
Finally, if you are pulled over and stopped in the midst of a snowstorm, be sure to get out periodically and remove snow from behind the tailpipe to keep it unobstructed.